Welcome to my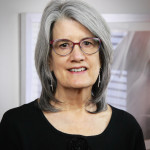 web site. I developed this web site to make it easier to make a decision on whether my services would be helpful to you.
I am a Licensed Professional Counselor, and a Certified Psychoanalyst.   I provide psychoanalysis, psychodynamic psychotherapy and Mentalization Based Treatment to individual adults, couples, families, and adolescents (11 to 18). I am also trained in Developmental, Individual, Relationship-based (DIR) treatment for autistic problems.
My general areas of interest are autism spectrum disorders, anxiety, depression, relationships problems, addictions, eating disorders, and trauma.  I also treat obsessive compulsive , somatic related disorders and personality disorders.
Please don't hesitate to call if you would like further information or to talk for a few minutes while you get a sense of who I am.
Pamela Hays